While ministers push up house prices, the very poorest must foot the bill
It's now clear the pandemic has hit businesses and peoples' jobs hard. Some market sectors have suffered huge damage from which many companies will not recover.
But it's an ill wind that blows no-one any good.
Launched in July last year, the Stamp Duty Land Tax Holiday was officially intended to protect hundreds of thousands of jobs in the housing sector and the wider supply chain. The nil rate band of SDLT was raised from £125,000 to £500,000, initially until 31 March this year and later extended by a further six months.
It certainly had a big effect. As the country emerged from the first lock-down, house sales boomed, up 14.5% in July and 15.6% in August.
Then house prices boomed on the back of it and spread a feel-good wave among home owners – and house builders.
Today, cautious commentators examine the current market and worry it looks like a classic housing bubble. Many are bracing themselves for a crash.
How did we get here?
"This isn't just about the housing market," said chancellor Rishi Sunak as the housing market bubbled away merrily last September.
No indeed, there was much more to it than that.
"Owners doing up their homes to sell and buyers reinvesting stamp duty savings to make their new house feel like a home are also firing up local businesses, supporting, creating and protecting jobs across the country," he said.
Now, I'd refer Mr Sunak to his department's own review of housing by Dame Kate Barker almost two decades ago. These made the very valid point that the ups and downs of our housing market exacerbate the ups and downs of the UK economy.
During booms, home owners can borrow more to buy consumer goods and, when the inevitable crash follows, millions are left in debt, houses are repossessed and the whole economy is dragged down.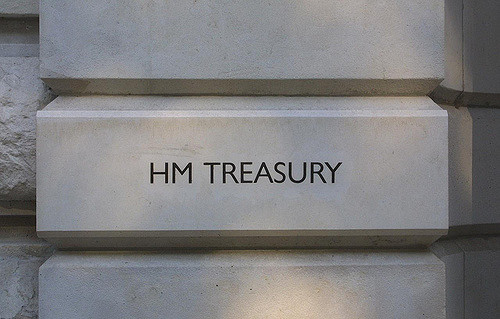 We'll draw a veil over Dame Kate's solution – build lots more greenfield housing – which has done so much pointless damage to sustainable development ever since.
But what on Earth was Mr Sunak thinking about, setting off a housing bubble when the economy was already reeling from the pandemic and from brexit?
Today, the damage the Stamp Duty Holiday has done is becoming clear.
House buyers have certainly trousered a lot of cash they wouldn't have expected and around 76% of them will have paid no SDLT during the Holiday, according to analysis by estate agent comparison site GetAgent.
But wait a minute. Isn't Government policy supposed to help people get on to the housing ladder, the official motive for smashing up England's planning system?
Apparently not. Research released this month by estate agent Keller Williams says the Stamp Duty Holiday has pushed the average cost of a mortgage deposit up by £11,000 in some UK areas.
On average buyers now have to stump up £38,461 for the usual 15% deposit; that's up a whopping 15% since the start of the Holiday.
"This reduction in affordability has been felt right across the UK with southern regions seeing the largest monetary jump, while those in the north are facing the highest increase versus what they were paying previously," said Keller Williams' CEO Ben Taylor.
So obviously, when ministers came to balancing vacuous rhetoric about helping first-time-buyers against the political advantages of keeping existing home owners sweet, there could only have been one winner.
Now of course even home owners will face the long-term threat of the Government trying to reduce its debt. The GetAgent analysis of Land Registry data suggests the Treasury will have foregone about £3.4 billion in Stamp Duty during the holiday.
That sum is not unadjacent to the £4 billion the Government is facing international opprobrium for by lopping it off the foreign aid bill.
So ministers are obviously willing to spend big to keep existing home owners sweet, while letting first-time-buyers go hang. And those ministers are also quite happy to make the world's very poorest people foot the bill.
Jon Reeds